Graduate Student Lounge
The MGSA is also responsible for administering the graduate student lounge located in SEO 736.
All graduate students in the MSCS department are allowed access to the lounge, as well as faculty and staff who request it. Access is controlled through an I-Card swipe lock. If you would like I-Card access to the lounge, please see Lisa in the MCSC department main office, SEO 322. You can also contact the MGSA.
Amenities
The lounge offers many amenities for academic, social, and entertainment purposes.
Computers
Computers are available for use in the lounge. There are Linux, Windows, and Apple workstations, as well as access to printing. You will need an MSCS login and password to use the computers. More information about MSCS logins can be found on the MSCS intranet.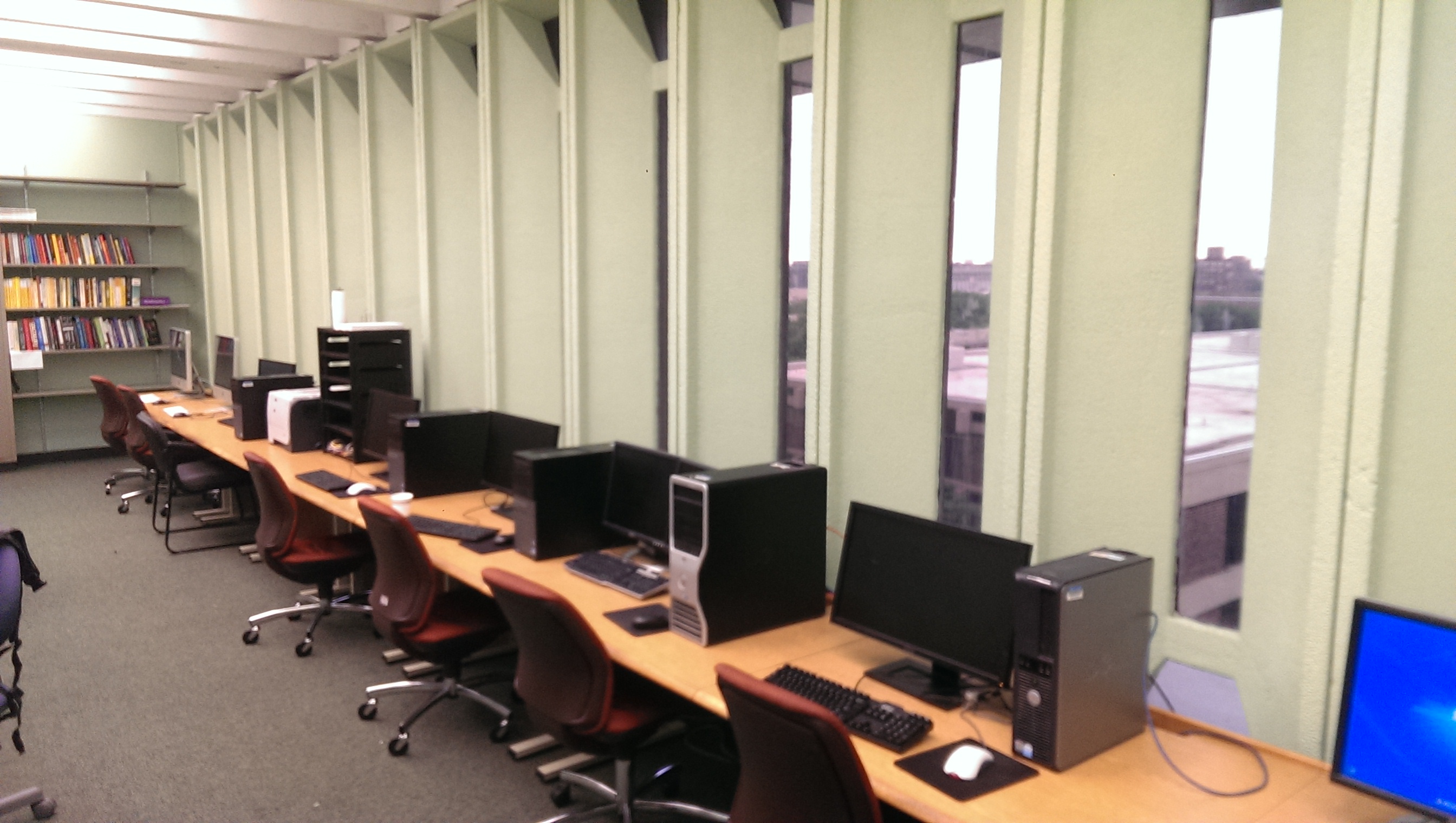 There are several large tables and a whiteboard for working individually or in groups. Often times students will gather at these tables to eat lunch or to discuss problems sets and research.
Library
The graduate student library is located along the back wall. We have a collection of excellent texts that were graciously donated for use in the lounge. Feel free to use the books inside the lounge, but please do not remove any of the books from the lounge.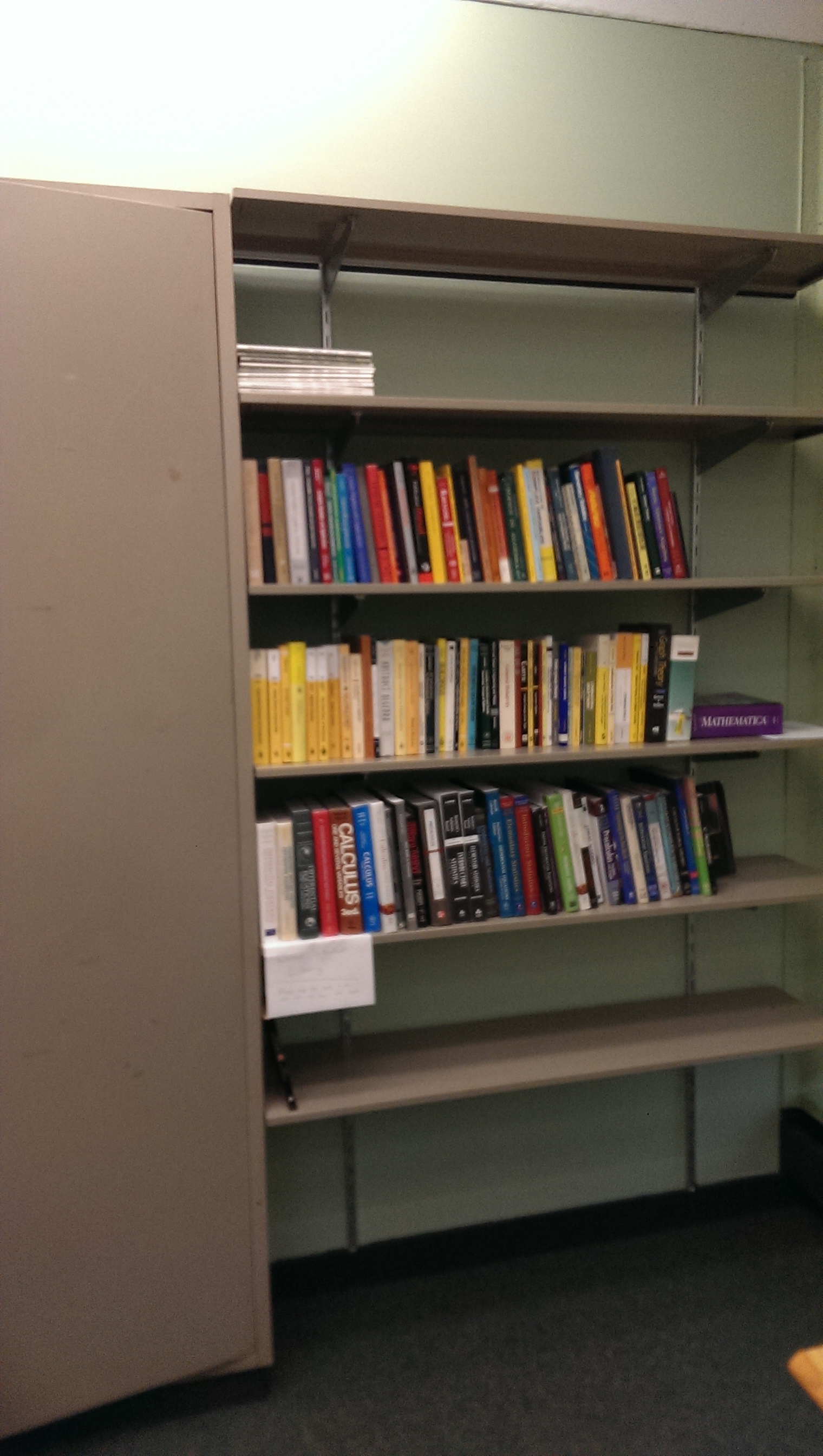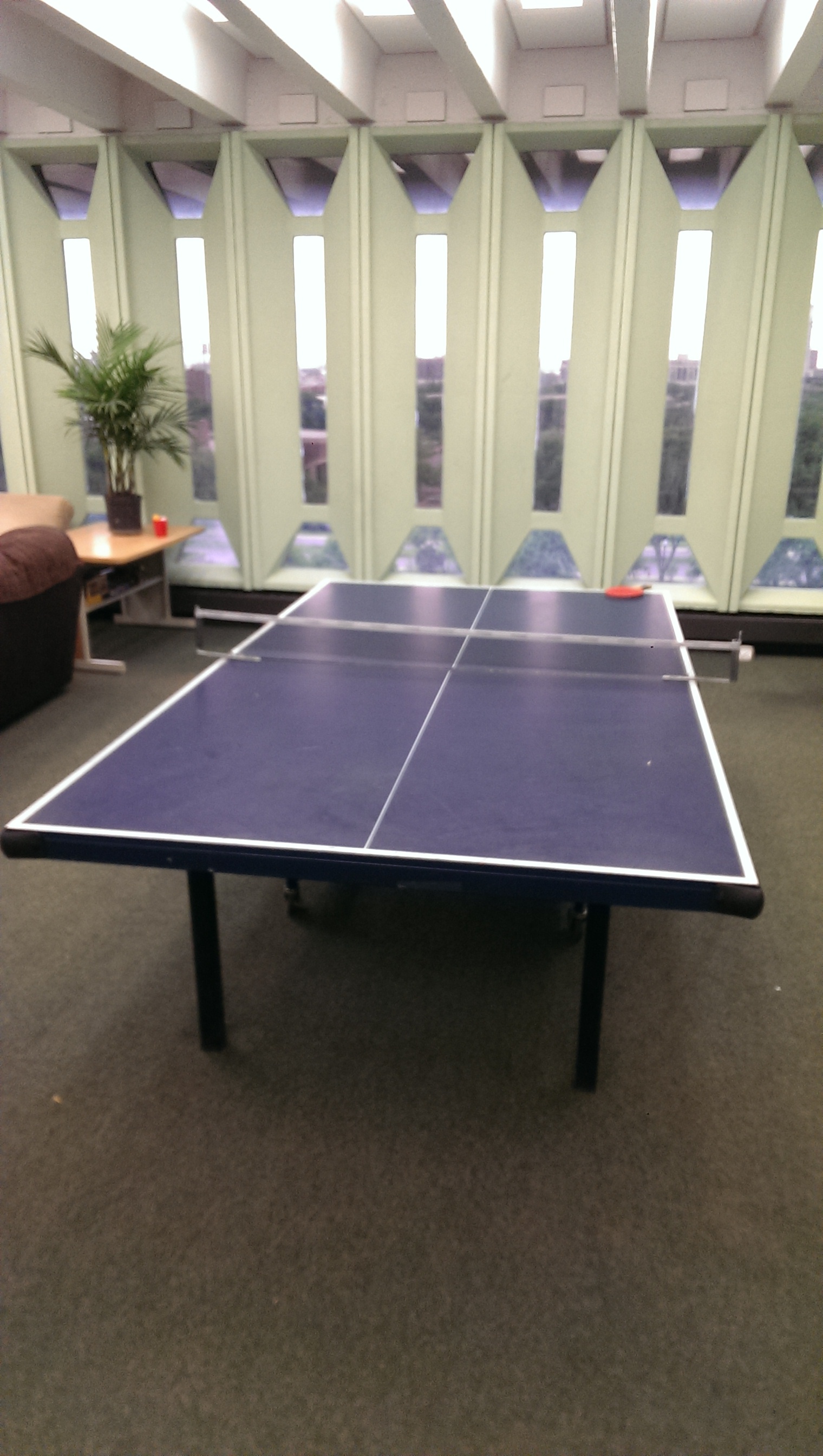 Recreation & Other Amenities
There is a ping pong table along with ping pong balls and paddles available for use. Sometimes tournaments are organized during or at the end of the semester.
There is a kitchen complete with small fridges, a microwave, a coffee pot, an espresso machine, and some dishware. In addition to the kitchen, there is a coffee and tea co-op. Quality coffee and teas are provided at a small charge. There is a donation box with pricing information located on the wall near the kitchen.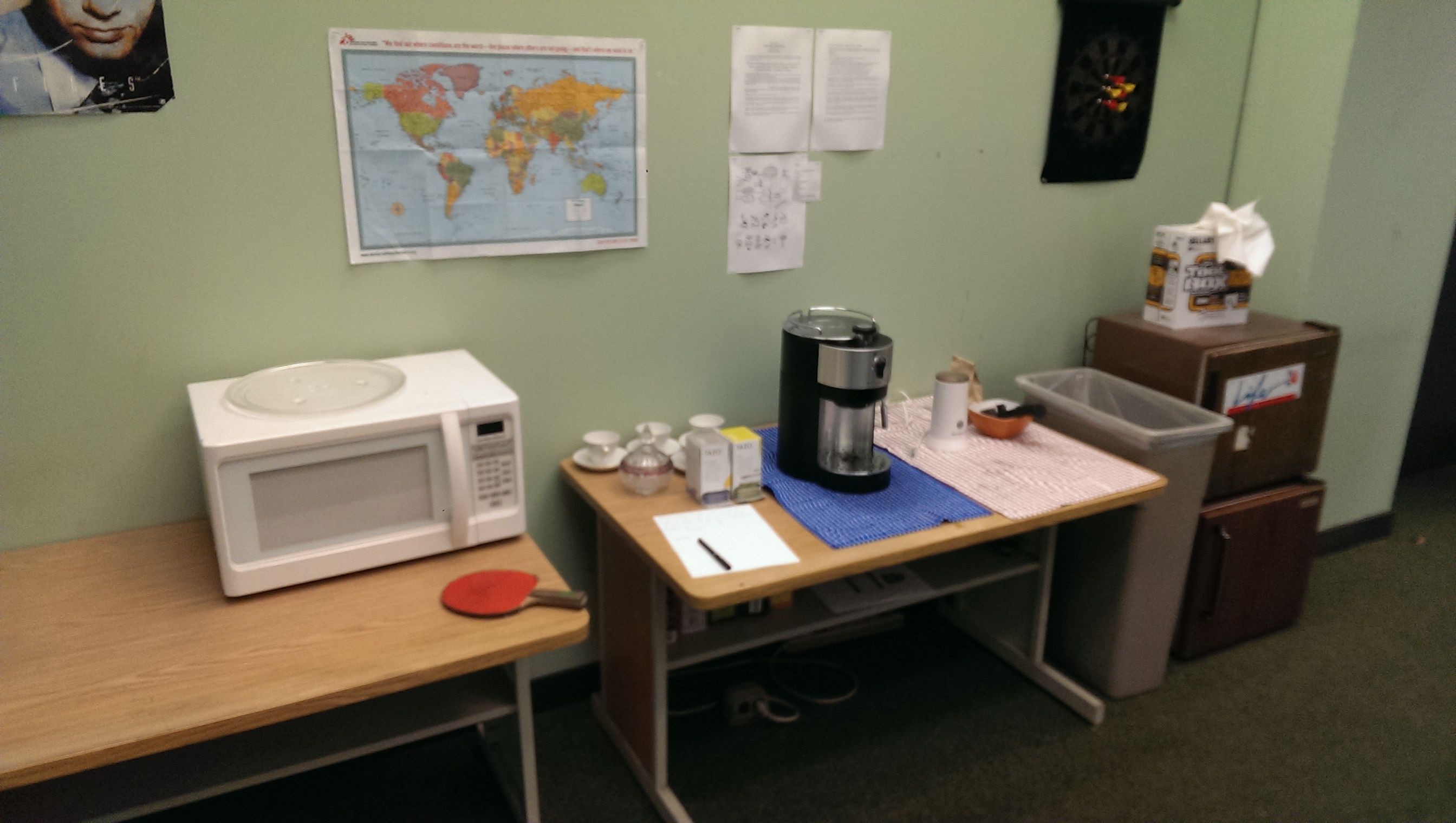 There are also many couches available for lounging, taking naps, or studying.